We are incredibly proud and pleased to announce that we have won the 2022 Innovation Award which was presented to us by Iceberg Digital, a leading technology supplier for the property industry.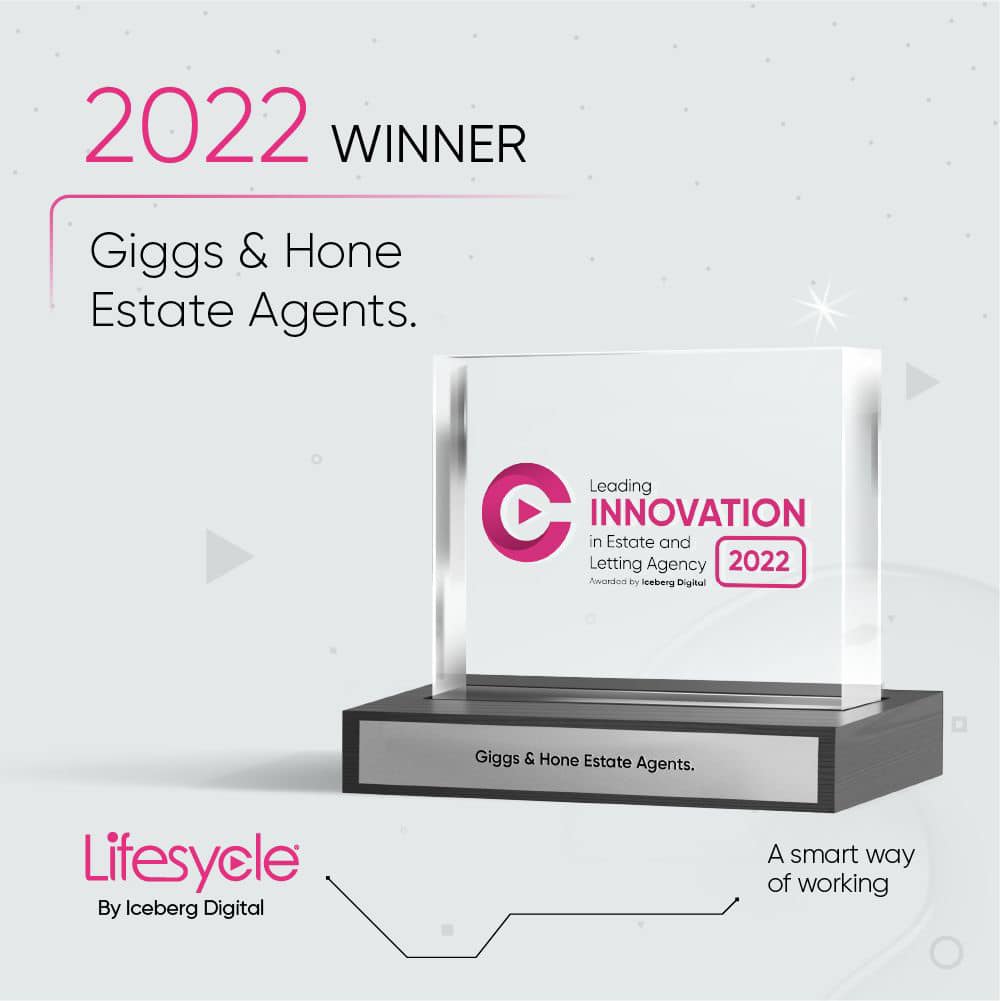 This award recognises the vast improvements we have made to our systems, processes, efficiencies and most importantly, our customer experience in the last 12 months.
We recognise the needs of our customers have changed and it is our responsibility, as an estate agency, to meet these needs, provide an outstanding service and keep up to date with modern technology so you can make the most out of your house move.
This award recognises that we are at the forefront of innovation in an industry that is often accused of lagging behind the times. Not at Giggs and Hone! We dedicate our time to making sure that your experience with us offers all that you'd expect from a business in 2022.
We are extremely proud of this award because it means we can offer you so much more.
To experience our new features, register your details with us to allow our innovative software to help you find your next property.
Or contact us to find out how else we can help?